Coming soon!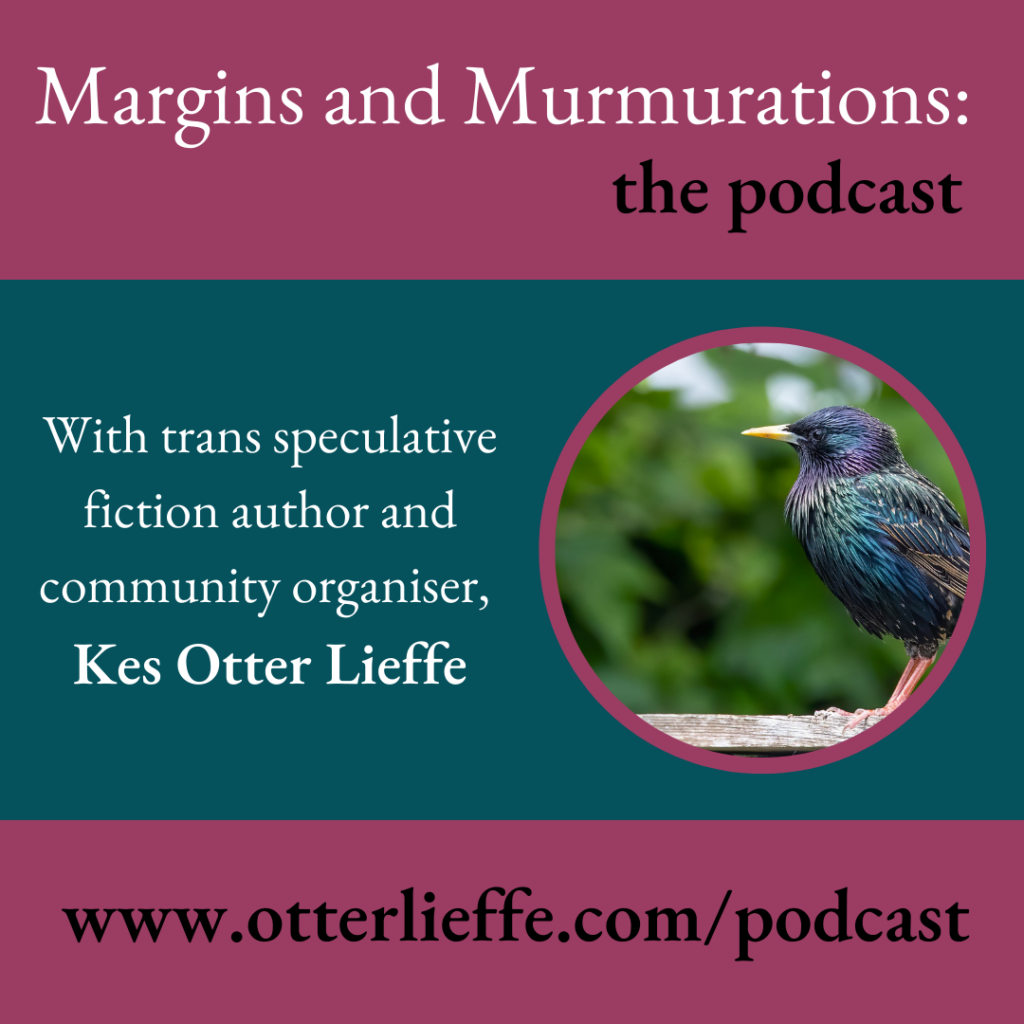 In this brand new podcast, author and community organiser, Kes Otter Lieffe – and friends – will discuss themes from her novels. Anything from sex worker rights and trans herbalism to friendship and queer ecology.
Kes is the author of Margins – a trilogy of queer and trans speculative fiction novels in which marginalised characters take centre stage in stories of powerful resistance. She is also a community organiser focusing on the intersection of queerness, class and ecology.
* If you haven't read Kes' work, no problem! You can still enjoy the podcast.
---
Would you like to be on the podcast? Could you help out with editing / transcription / tech?
---