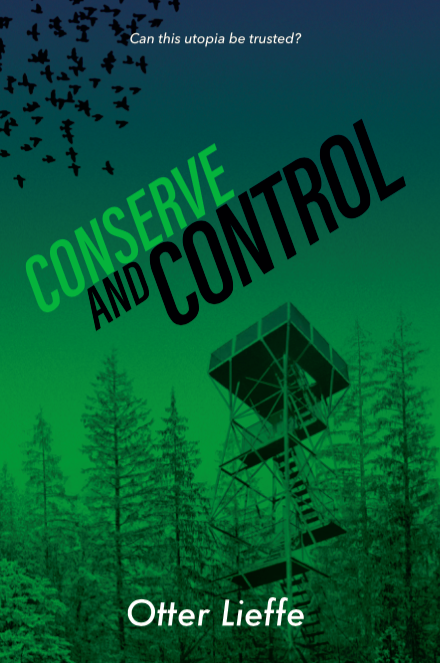 Can this utopia be trusted?
Conserve and Control is written from the margins. Characters who are non-binary, working class, disabled and trans take central place as we are transported to a queer and green paradise that, like all utopias, is not to be trusted.
As a working-class activist and (former) s3x worker, Otter Lieffe brings nuance to the ethics of work, kink, sex and activism. In this, her second novel, she explores what it might mean to really create political change and asks who gets left behind in the process. She invites us to step up and take our place in the struggle and bring our fabulous complexity with us to the front-lines.
The year is 2118. The forest, ravaged by climate change and the State, is now a protected nature reserve. The City is led by trans politicians and queer executives. Organic products are ubiquitous and sustainable technologies dominate.

But appearances can be deceiving.

Two ecology research partners with a tangled romance must defend the forest against a new wave of eco-developments. A rich conservation industry businessman and his underpaid guard venture into bold, kinky territory.

Co-opted and dispersed, the Resistance asks the difficult questions. What are we really sustaining and who gets left behind?
Otter's novels can be read as a trilogy, in any order, or as stand-alone stories.
---
Praise for Conserve:
"Wow I loved this – even more than the preceding book Margins & Murmurations! Rich plot, complex and sympathetic characters, and weaving so many threads together into a moving story of resistance: conservation, queer identity, indigenous struggle… I couldn't put it down, but nonetheless forced myself to take breaks for tea so that I could prolong the experience of reading it. No pressure Otter Lieffe, but I want more!."
— Clare Bonetree
New: