There are a thousand places for us to put our energy, a million important ways to give our time, but if you've ever benefited from my work and would like to support me, here is a list of 14 ideas, including two minute actions that don't cost anything. Or just click contact and tell me something encouraging, that would be great too 💕
And thank you so much to everyone who has supported me on this journey since 2016. You are all amazing.
Scroll to the end to read about why I'm asking for support.

---
Leaving reviews
Reviews have made so much difference to getting the books, zines and podcast to the people who benefit from them
you can leave reviews for my podcast wherever you listen to it
you can leave reviews for my books or zines online. Goodreads is a good place to start. You can also visit Amazon, search for otter lieffe and leave your review. And I'll add testimonials to this site soon.
Other ways to support
Without social media or a promotional budget, word of mouth has alway been the way that people find out about my work
you can tell your friends about my work
or buy them a book or zine
you can share the resources page and let me know if there's a resource I should add there
you can give this support page a shout out on social media or share the cute image below
you can request my books or zines at libraries and bookstores or just let them know that they exist
Get in touch
if you'd like to host a reading, a workshop, or a speaking event
if you can offer things like: design support, web support, book distribution, book promotion, admin assistance, publishing advice etc – I need it all really 🙂
if you know any shops that might like to stock my books and zines
if you know any podcasts that might like to host me (or you can send them my media page)
if you can think of other ways to support
---
Why am I asking for support?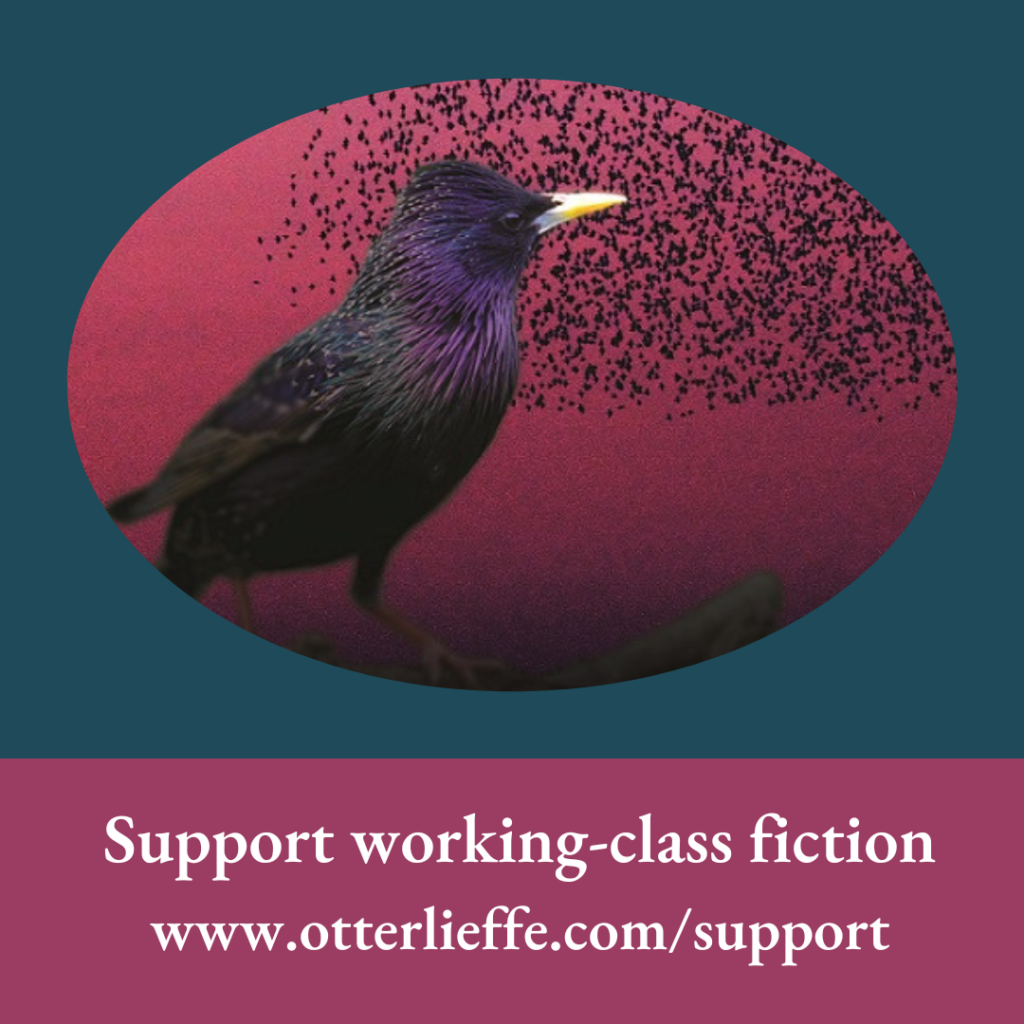 My friend Yarrow recently asked what I wish people knew about my work. It took a while for me to find the answer, but then I realised it was obvious. I need help.
Since last year, book sales, Patreon and occasional speaking gigs are my only source of income. Which means I'm working for just under €2 an hour and burning through savings just to cover rent and health insurance. I lose whole days in admin and chasing invoices and nothing about this feels sustainable. I'm increasingly sick which makes things more complicated again. After nearly three decades of working in community, I hoped for a bit more stability by now.
I love my work. I want to raise money for my incredible friends and their work that is literally part of a better world. I want to amplify marginalised voices with podcasts and workshops. I want to create sustainable solidarity initiatives that meet people's material needs. And I want to write!
I know that this is a whole thing – there are fewer working-class authors each year as creating becomes ever harder to live from. I'm filled with determination that we should be collectively doing better to make creative, political work more sustainable.
---