I'm Kes Otter Lieffe. I'm an author of queer speculative fiction author, writing from a working-class, chronically ill, transfeminine perspective. I've been a grassroots community organiser for over twenty years. Read more about my work here.
This page has information on some of the trans activism / solidarity projects I've been co-ordinating recently – Beyond Visibility. Get Home Safe. Everyday Trans Solidarity.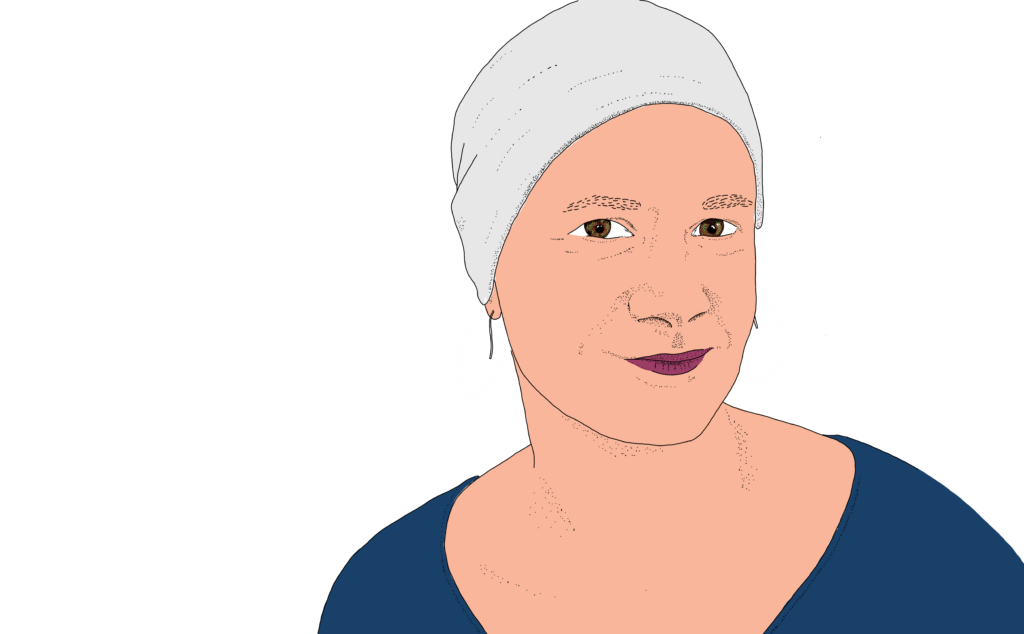 ---
Get home safe – a donation system for people at risk
---
For marginalised people, community participation is an essential part of survival and attending events can be an important part of that. Unfortunately, many people who attend events, parties and workshops by public transport are at risk, for example trans women/trans-feminine people, people with disabilities and BIPOC among others.
I created Get-home-safe in 2019 in collaboration with various nightlife events and venues in Berlin. The project was featured in Siegesäule, Europe's largest LGBT magazine (article in German).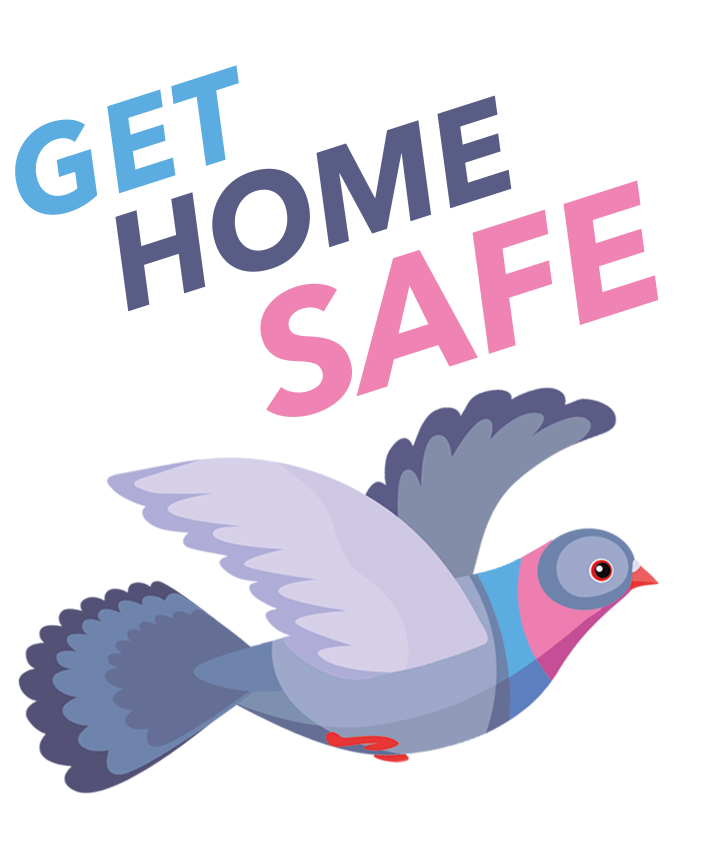 ---
Beyond visibility – a solidarity series for trans prisoners
---
"Visibility is profoundly complicated. When I think of visibility I think of incarceration: the populations of trans women made invisible by society, hidden away behind bars, at risk from both visibility and invisibility. Too visible to be safe, too invisible for the mainstream to pay any attention." Kes Otter Lieffe, SWARM conference, 2019
Isolation has become a part of life for many over the last two years. Incarcerated trans people know it all too well and receiving letters and cards can be a lifeline to a caring community.
Beyond Visibility has become an annual solidarity event on Trans Day of Visibility, writing letters to queer and trans people in prison and has involved collaborations with aequa, Books Beyond Bars UK, LGBT Books to Prisoners and Solidarity Apothecary.
After releasing my first novel, I worked with LGBT Books to Prisoners and Books Beyond Bars to get several hundred copies of the book to trans folk in prisons. During this campaign I received hundreds of letters from incarcerated trans women and, in March 2020, decided to organise an in-person letter writing session in Berlin for Trans Day of Visibility.
Berlin went into lockdown just weeks before the event so we moved it online and the event became international with over fifty people attending, including representatives from the groups above giving information about their work and the situation of trans folk in prison.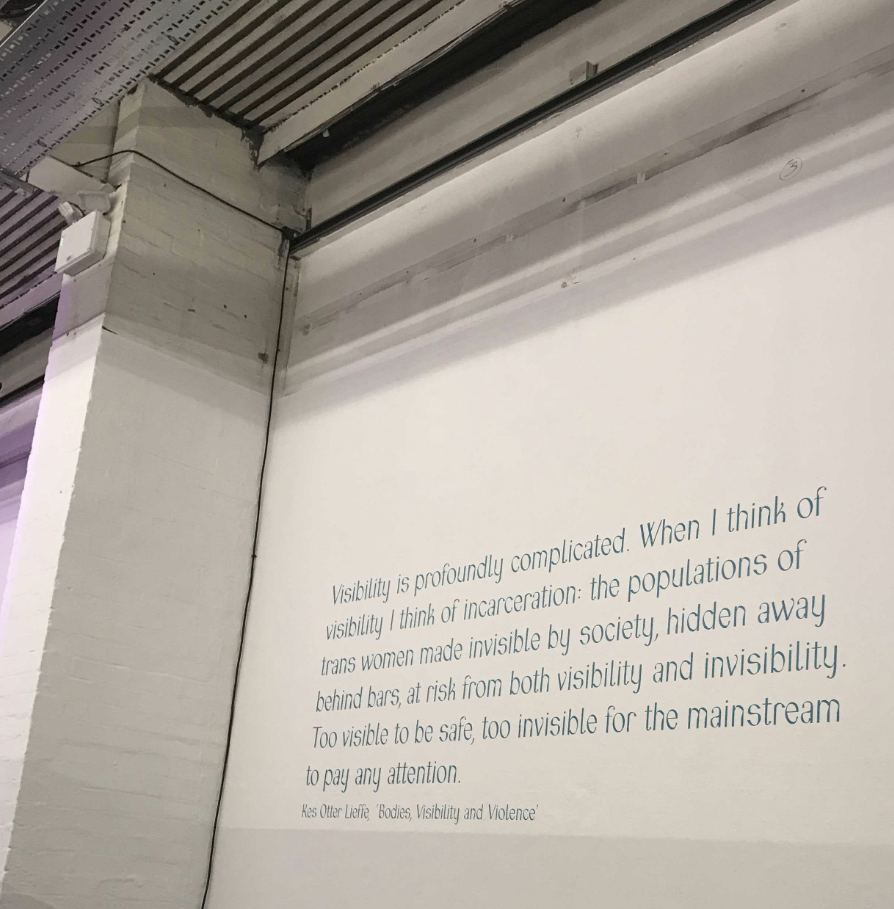 ---
Everyday Trans Solidarity – a social media education series
---
Sometimes activism can feel like a big challenge – and it often is – but it can also be something we do regularly to show up for each other. Here are some simple ways people can show solidarity with trans people (and others) each and every day.
Thanks so much to Charlie for creating these beautiful images.
Feel free to share these images with a tag to this website (https://otterlieffe.com/) and Charlie's instagram.
These images were posted on aequa's instagram during October 2021, you can also repost from there.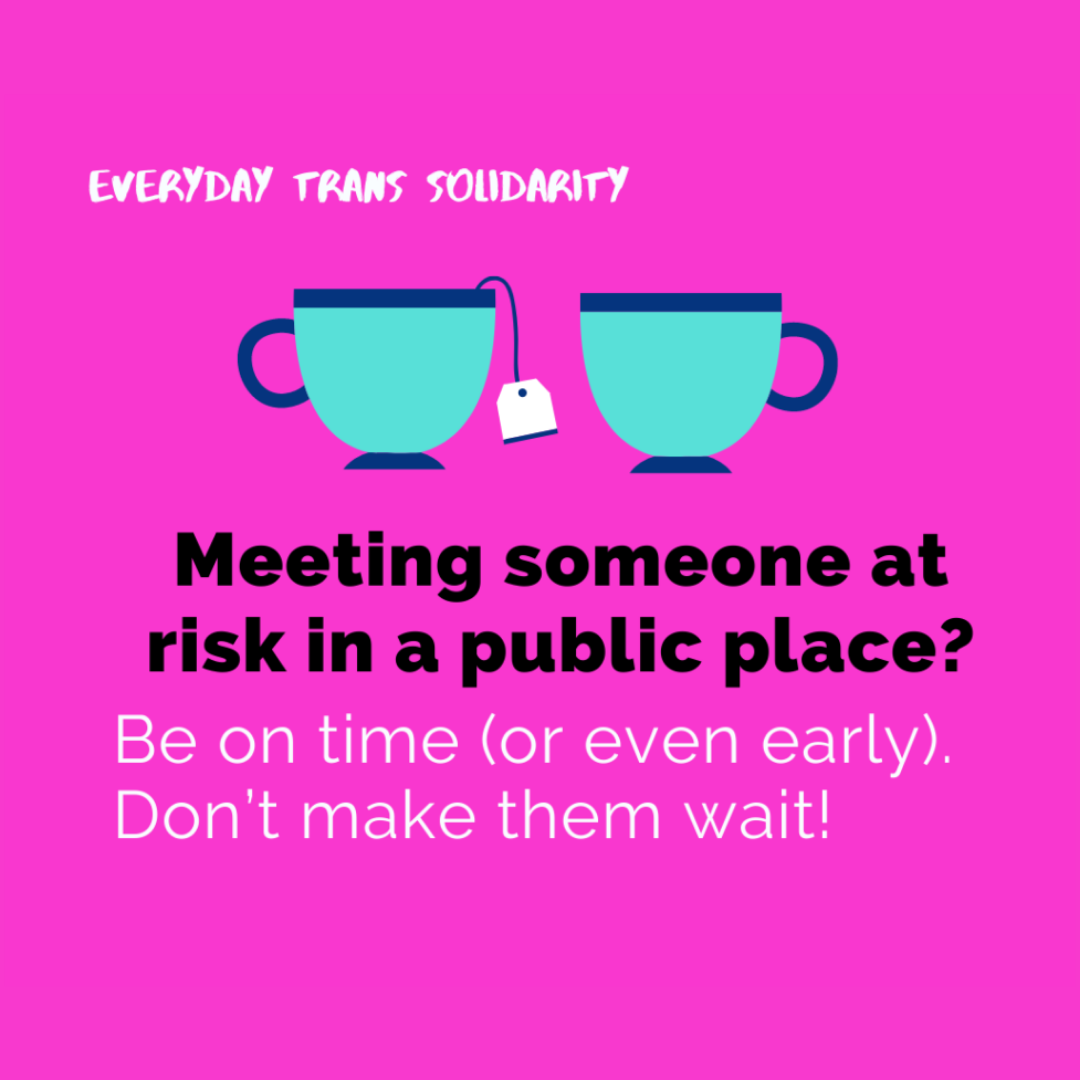 ---