Kes Otter Lieffe is an author, facilitator and community organiser currently based near Berlin. Kes is the author of a trilogy of queer speculative fiction novels and several short stories and zines about Queer Ecology. She writes from a working-class, chronically ill, transfeminine perspective.

Kes is available for interviews, podcast interviews, speaking events, book readings and workshop facilitation.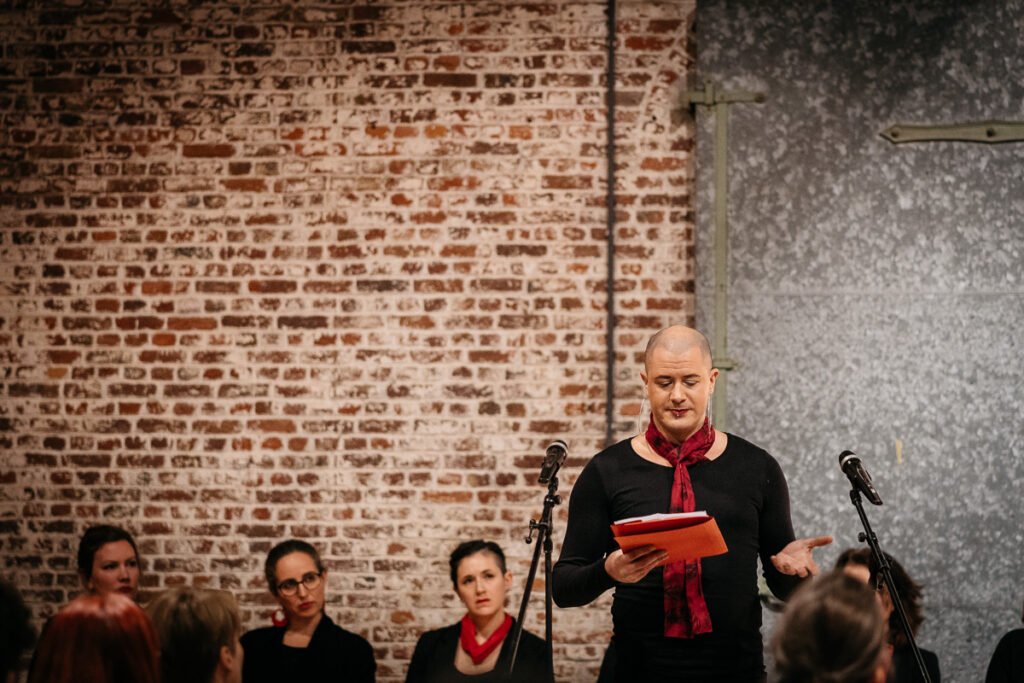 ---
Writing
Kes is the author of a trilogy of queer speculative fiction novels and several short stories.
Her first short story was published in Our Entangled Future an anthology on social change and the climate crisis.
Her short story Soft was published in the queer resilience anthology, Glitter + Ashes.

Kes writes articles about class, gender and queerness. Her article, Surviving Utopia was published on Strange Horizons. Kes is also the author of the colouring zines, Queer Animals and Queer Plants (currently being featured in the Swiss Natural History Museum) and an upcoming, full-sized colouring book.
---
Speaking
Over the last several years, Kes has spoken as a panelist, keynote speaker and facilitator in various contexts, from protest camps to university institutions, from s3x worker conferences to Al Jazeera.
Since 2017, Kes has given over a hundred book readings from her trilogy of novels.
October 2022. Keynote Speaker, Studium Gent Future Ecologies series, Belgium
June 2021. Guest speaker on AJ stream, Al Jazeera
November 2020. Panel speaker on LGBTQ and Survivor Activism panel, National Survivor User Network (NSUN) AGM,UK
December 2019. Workshop designer/facilitator – four-day workshop on trans liberation, queer ecology and utopian literature. Hyperwerk, Switzerland
February 2019. Keynote Speaker, V-day Brussels 2019, Belgium
May 2019, Panel speaker at A Decriminalised Future, Sex Worker Advocacy and Resistance Movement (SWARM), UK. PANEL RECORDING HERE
April, 2018. Workshop facilitator – Writing from the Margins, National Trans Conference of the National Union of Students, UK
October, 2017. Panel speaker and Panel Facilitator, Action for Trans Health national conference, UK
May, 2017. Speaker, Putains de Rencontres, STRASS, Syndicat de Travail Sexuel, France
---
Interviews and articles
Kes regularly gives interviews for local radio stations, podcasts and blogs.

Kes writes articles on subjects such as precarity, queer and trans liberation, utopian literature and class. Her article, Surviving Utopia was recently published by speculative fiction magazine, Strange Horizons.
---
Activism
A grassroots community organiser for over two decades, Kes has worked and organised in Europe, the Middle-East and Latin America. Her work focuses particularly on the intersections of class, queerness and environmental struggles and creating radical alternatives to the trash-fire of capitalism.
---