---
Beyond visibility – a solidarity series for trans prisoners
---
"Visibility is profoundly complicated. When I think of visibility I think of incarceration: the populations of trans women made invisible by society, hidden away behind bars, at risk from both visibility and invisibility. Too visible to be safe, too invisible for the mainstream to pay any attention." Kes Otter Lieffe, SWARM conference, 2019
---
Get home safe – a donation system for people at risk
---

---
Everyday Trans Solidarity – a social media education series
---
Sometimes activism can feel like a big challenge – and it often is – but it can also be something we do regularly to show up for each other. Here are some simple ways people can show solidarity with trans people (and others) each and every day.
Thanks so much to Charlie for creating these beautiful images.
Feel free to share these images with a tag to this website (https://otterlieffe.com/) and Charlie's instagram.
These images were posted on aequa's instagram during October 2021, you can also repost from there.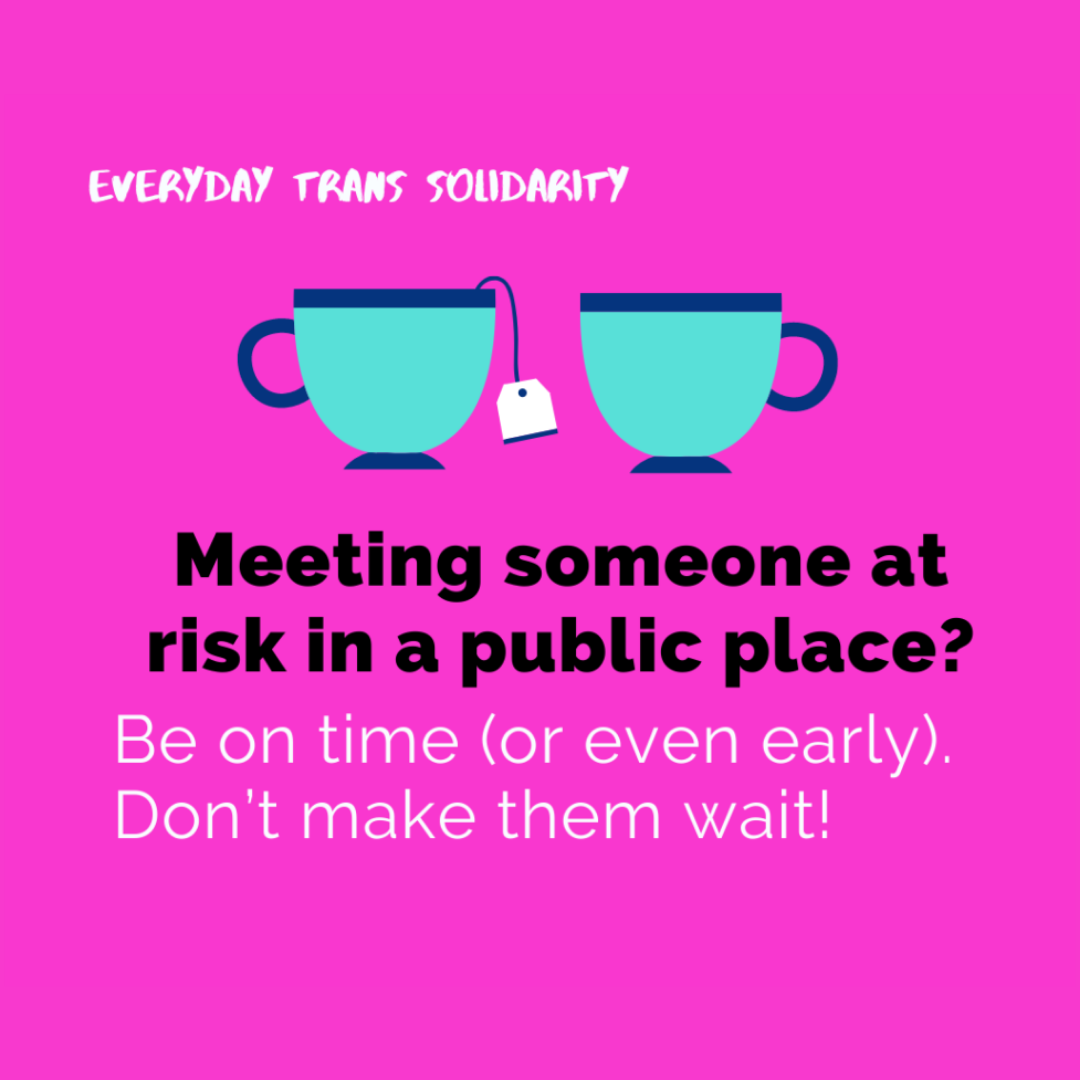 ---