I'm Kes Otter Lieffe, a trans author and community organiser. Read more about my work here.
I'm a grassroots community organiser in Berlin and here are two of the trans solidarity projects I've been co-ordinating recently.
If you'd like to stay updated on projects like this, you can join my newsletter here.
---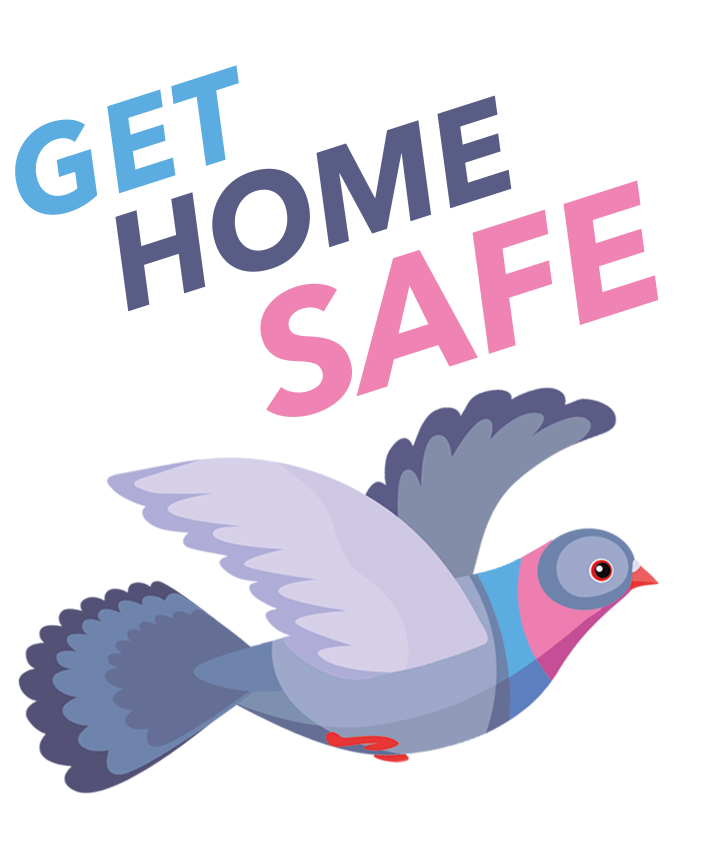 Get home safe
Many people in our community are at risk moving around the city late at night.
Donations collected in Get-Home-Safe pots can be used by people at risk for whatever they need to get home safer: a taxi, a public transport ticket, a ride-share etc. You can make use of the fund by asking the person in charge of any event with Get-home-safe. They will help you out, no questions asked. You can support by dropping some change into the donation pot. Thank you!
Check out Get-home-safe in action at a community centre in Berlin. The project was featured in Siegesäule, Europe's largest LGBT magazine (article in German).
---
Everyday Trans Solidarity
Sometimes activism can feel like a big challenge – and it often is – but it can also be something we do regularly to show up for each other. Here are some simple ways people can show solidarity with trans people (and others) each and every day. Thanks so much to Charlie for creating these beautiful images.
Feel free to share these images with a tag to this website (https://otterlieffe.com/) and Charlie's instagram.
These images will be posted on aequa's instagram during October 2021, you can also repost from there.