Elegant, glamorous and outrageously pink, no-one should be too surprised that flamingos can be queer.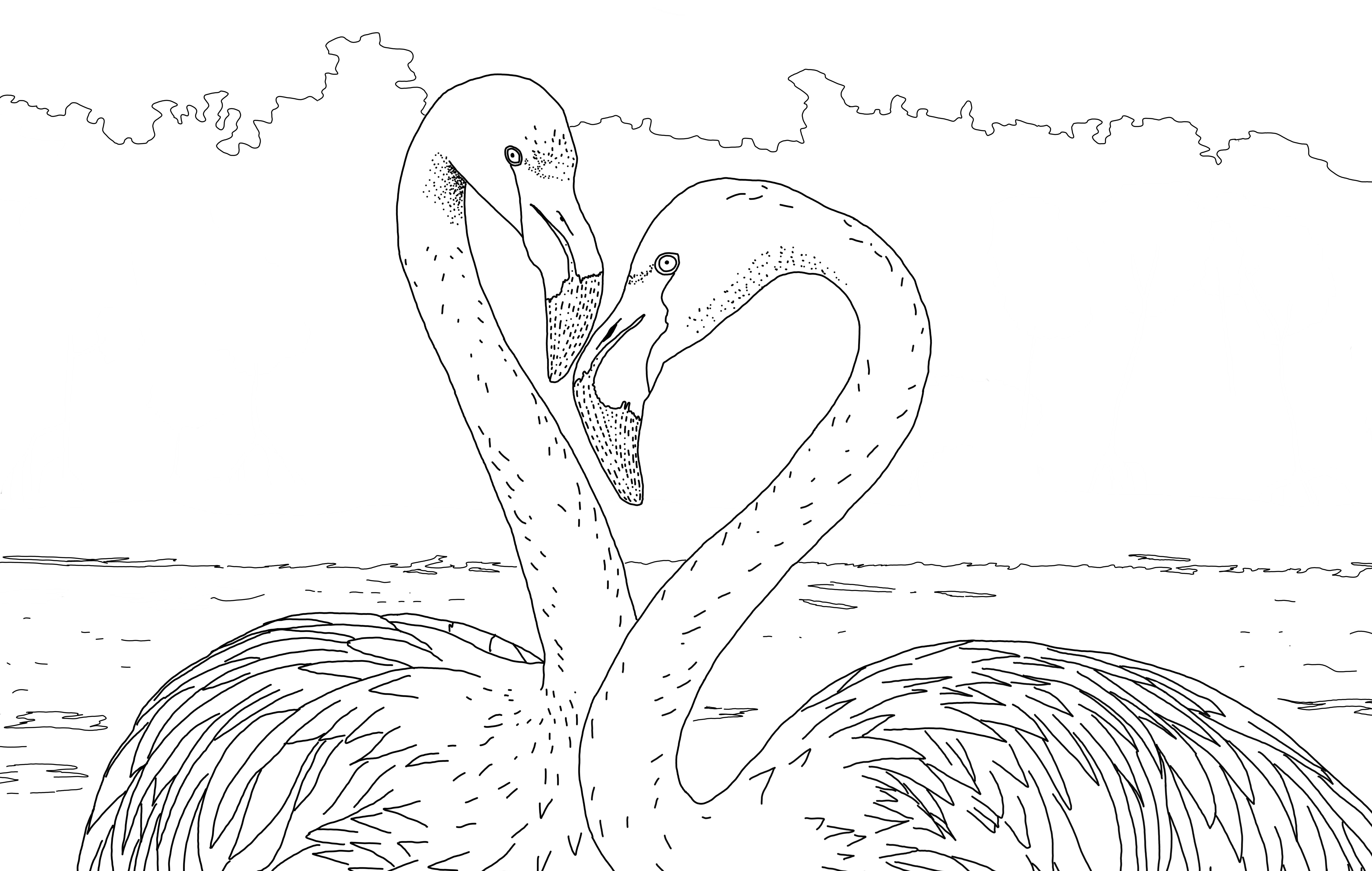 Among flamingos (Phoenicopterus ruber) both males and females form same-sex pairs, feeding, travelling and sleeping with their partners.
According to studies, female pairs engage in "full genital contact." Male pairs don't so much, but they can build super-sized nests to incubate, hatch and raise foster chicks. Sometimes they have no previous experience with different-sex partners and sometimes they're bi.
They also form triads – one female with two males or one male with two females – with lots of sexual affection all around.
A lot of this behaviour has been observed only in captivity but super-sized nests have been found in the wild that probably belong to male-male pairs and there's always more to discover.
One thing's for certain, whatever flamingos are up to, they are always fabulous.
---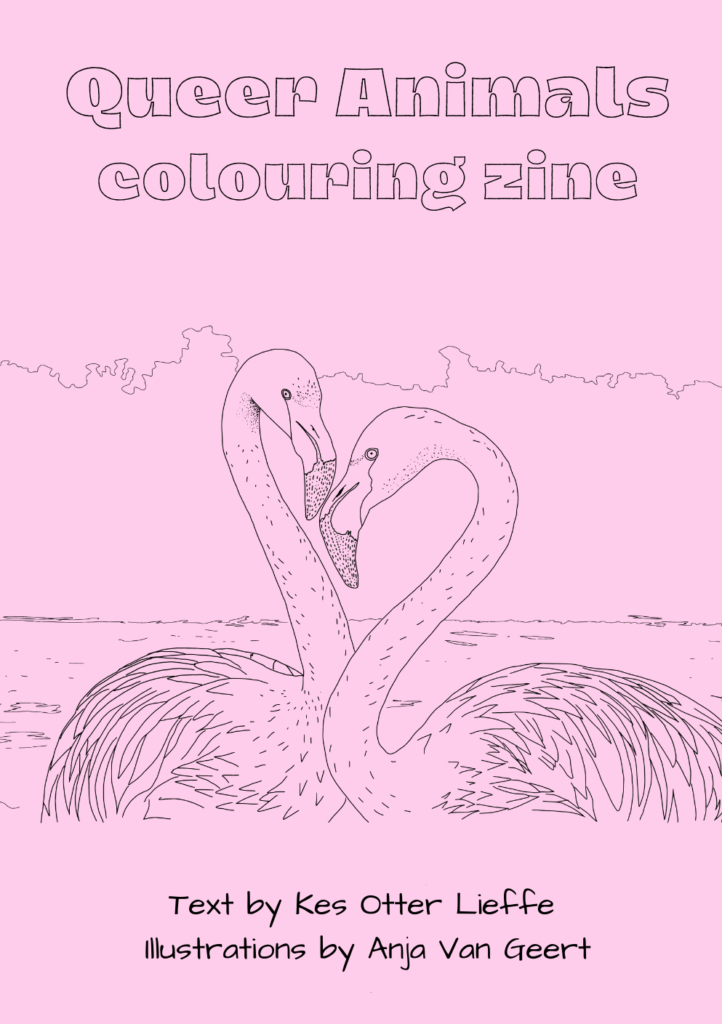 Lesbian lizards, gay giraffes, bisexual red deer and sex-changing clownfish. This colouring book celebrates the diversity of animals and the ways in which our beautiful queer communities exist far beyond the realms of human culture.

So many of us grew up with wildlife programmes and school biology classes that never once mention these aspects of life on Earth. A male meets a female, seduces her with his bright feathers or funky dance and they very quickly mate – and that's it. The implication has always been that that the whole point of life is to make little baby animals and there is nothing in the great natural world that might challenge the cis-het norms of biologists.

This entertaining and educational resource, created by trans woman and ecologist Kes Otter Lieffe, and richly illustrated by Anja Van Geert, liberates this knowledge and helps free us all to be our true selves.
Kes Otter Lieffe is an author of trans speculative fiction novels and writes articles about queer ecology, class and gender. Queer Flamingos Illustration by Anja Van Geert.
---