A group of lions is called a pride… and yes, both male and female lions have same-sex pairings. Lions can get really into gay sex.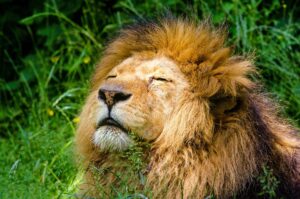 Male lions pair-bond for a number of days and their affectionate nuzzling and caressing can lead to mounting and thrusting. About 8% of mountings have been observed to occur between males. Pairings between females have not been observed in the wild, but seem to be pretty common too.
A wildlife photographer in Kenya said after witnessing two males in a sexual encounter, "When lions mate it normally lasts a few seconds, these two were at it for over a minute and the obvious affection afterwards was very evident."
Gay lion pride? We're here for it!
---
---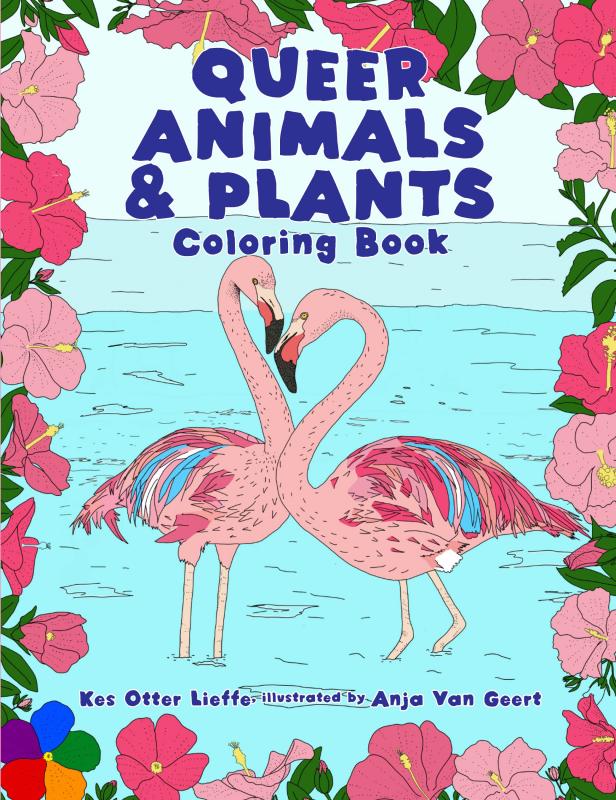 Can animals be gay? Can plants be queer? Of course!
This coloring book celebrates the diversity of animals, plants, fungi, lichen, and coral. We explore some of the ways our beautiful queer communities exist far beyond the realms of human culture.
Bring your brightest colors to learn about and befriend some of the most colorful characters in nature. This entertaining and educational resource was created by trans author and ecologist Kes Otter Lieffe. This book is richly illustrated by Anja Van Geert.
The perfect gift for all your friends who love queer animals and plants!