Hello! I'm Kes Otter Lieffe.
I'm an author of trans speculative fiction novels, a workshop facilitator and grassroots community organiser based in Berlin. I also write about queer ecology, class and gender.
---
Trans fiction novels
I write trans speculative fiction novels that centre marginalised experiences in powerful, deeply diverse resistance movements.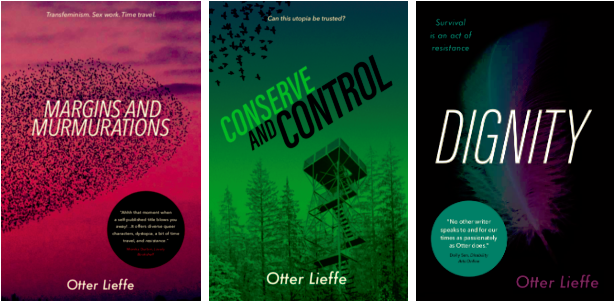 ---
Queer Animals
As a trans author and an ecologist, I've written extensively about queerness in non-human nature. There's something about knowing that there are lesbian lizards in the world, gay giraffes, polyamorous oystercatchers, sex-changing clownfish, bisexual red deer, and masturbating bonobos that just gives me hope.
---
Organising
I'm a community organiser with aequa, working towards mutual support, solidarity and social equity in Berlin, Germany
---