Survival is an act of resistance.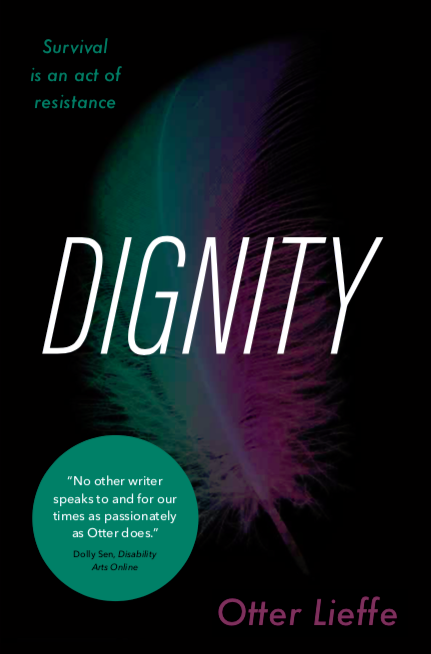 To hear some audio excerpts from Dignity, sign up to Kes' newsletter.
Isolation and community. Restrictions and freedom.

The near future is a militarised state, a fractured continent, and a world in which fascism is resurging following pandemics and climate devastation.

Against this grim backdrop, the characters of Dignity form a deeply diverse resistance movement that brings connection, strength and hope to those who need it most.
Otter's novels can be read as a trilogy, in any order, or as stand-alone stories.
---
Praise for Dignity:
"Dignity is at once a page-turning adventure and also a tender love story about a version of revolution that will be familiar to anyone who knows what it means to survive against the odds." Raechel Anne Jolie, Rust Belt Femme.
"This is a magical, poetic, and important book." Ennis Rook Bashe, Lesfic Bard Award Winner
"I loved Otter's previous two books and am glad to see the third is a devastatingly beautiful masterpiece. No other writer speaks to and for our times as passionately as she does." Dolly Sen, Disability Arts Online
"Lieffe creates a stunning novel in a rich setting that is wonderful whether we are seeking literary catharsis or comfort."
Cassandra Snow, Queering the Tarot and Queering Your Craft: Witchcraft From the Margins.
---
Thanks to everyone who pre-ordered a copy of Dignity, working in collaboration with Books Beyond Bars UK and LGBT Books To Prisoners we were able to send over 40 copies to queer/trans people in prison. Thank you!
"We want to acknowledge, and work against, the oppressive functions of the prison system. Our project seeks to shift some control back into the hands of incarcerated people by giving them access to resources of their choosing." Books Beyond Bars UK